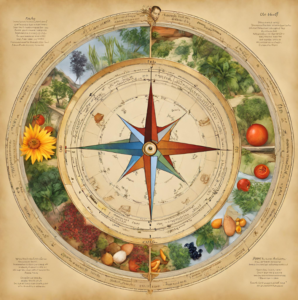 Terms of Use
Please Read Carefully Before Using This Website:
https://losangelesnaturalhealth.com maintains this site for information and communication purposes. This webpage contains the Terms of Use governing your access to and use of the https://losangelesnaturalhealth.com website. If you do not accept these Terms of Use or do not meet or comply with their provisions, you may not use the Website.
TERMS APPLICABLE TO ALL USERS
Overview
YOUR USE OF THIS WEBSITE IS EXPRESSLY CONDITIONED UPON YOUR ACCEPTANCE AND AGREEMENT TO THESE TERMS OF USE.
For users who are not registered with this Website, your use of the Website will be deemed acceptance of the Terms of Use, Section A.
For users who are registered with the Website, your use of the Website shall be subject to (i) certain designated terms (see Section B below) in addition to those terms applicable to all users and (ii) shall be further conditioned on your clicking the "I AGREE TO THE TERMS OF USE" button at the end of these Terms of Use.
IF THESE TERMS OF USE ARE NOT COMPLETELY ACCEPTABLE TO YOU, YOU MUST IMMEDIATELY TERMINATE YOUR USE OF THIS WEBSITE.
Changes To Terms
https://losangelesnaturalhealth.com may, at any time, for any reason and without notice, make changes to (i) this Website, including its look, feel, format, and content, as well as (ii) the products and/or services as described on this Website. Any modifications will take effect when posted to the Website. Therefore, each time you access the Website, you need to review the Terms of Use upon which access and use of this Website is conditioned. By your continuing use of the Website after changes are posted, you will be deemed to have accepted such changes.
Jurisdiction
The Website is directed to those individuals and entities located in the United States. It is not directed to any person or entity in any jurisdiction where (by reason of nationality, residence, citizenship, or otherwise) the publication or availability of the Website and its content, including its products and services, are unavailable or otherwise contrary to local laws or regulations. If this applies to you, you are not authorized to access or use any of the information on this Website. https://losangelesnaturalhealth.com makes no representation that the information, opinions, advice, or other content on the Website (collectively, "Content") is appropriate or that its products and services are available outside of the United States. Those who choose to access this Website from other locations do so at their own risk and are responsible for compliance with applicable local laws.
User Responsibilities
No Medical, Legal, or Financial Advice: https://losangelesnaturalhealth.com does not provide medical, legal, or financial advice. Any content related to the treatment, prevention, diagnosis, or transmission of diseases, as well as legal or financial matters, should not be considered as professional advice. Always consult qualified professionals for such advice.
Modifications to the Terms
We reserve the right to modify or update these "Terms of Use" at any time. It is your responsibility to review these terms periodically to stay informed of any changes.
Contact Information
If you have any questions or concerns regarding these "Terms of Use," please contact us at Inspired@losangelesnaturalhealth.com
Scope of Use and User E-Mail
You are only authorized to view, use, copy for your records, and download small portions of the Content (including, without limitation, text, graphics, software, audio and video files, and photos) of this Website for your informational, non-commercial use, provided that you leave all the copyright notices, including copyright management information, or other proprietary notices intact.
You may not store, modify, reproduce, transmit, reverse engineer, or distribute a significant portion of the Content on this Website, or the design or layout of the Website or individual sections of it, in any form or media. The systematic retrieval of data from the Website is also prohibited.
E-mail submissions over the Internet may not be secure and are subject to the risk of interception by third parties. Please consider this fact before e-mailing any information. Also, please consult our Privacy Policy.
You agree not to submit or transmit any e-mails or materials through the Website that: (i) are defamatory, threatening, obscene, or harassing; (ii) contain a virus, worm, Trojan horse, or any other harmful component; (iii) incorporate copyrighted or other proprietary material of any third party without that party's permission; or (iv) otherwise violate any applicable laws. https://losangelesnaturalhealth.com shall not be subject to any obligations of confidentiality regarding any information or materials that you submit online except as specified in these Terms of Use or as set forth in any additional terms and conditions relating to specific products or services, or as otherwise specifically agreed or required by law.
The commercial use, reproduction, transmission, or distribution of any information, software, or other material available through the Website without the prior written consent of https://losangelesnaturalhealth.com is strictly prohibited.
Copyrights and Trademarks
The materials at this Site, as well as the organization and layout of this site, are copyrighted and are protected by United States and international copyright laws and treaty provisions. You may access, download, and print materials on this Website solely for your personal and non-commercial use; however, any printout of this Site, or portions of the Site, must include https://losangelesnaturalhealth.com copyright notice. No right, title, or interest in any of the materials contained on this Site is transferred to you as a result of accessing, downloading, or printing such materials. You may not copy, modify, distribute, transmit, display, reproduce, publish, license any part of this Site; create derivative works
AI-Generated Content and Canva Graphic Designs
At https://losangelesnaturalhealth.com we are committed to providing informative and visually appealing content. To enhance the user experience, we incorporate AI-generated content and utilize Canva graphic designs in certain sections of our website. Please be aware of the following:
6.1 AI-Generated Content
Some of the content on our website is generated using Artificial Intelligence (AI) technologies, including but not limited to text and data analysis. This AI-generated content is based on information available from reputable sources and is intended to provide valuable insights and summaries.
While we strive to ensure the accuracy and reliability of AI-generated content, it may not always reflect the opinions or expertise of human authors. Therefore, users should exercise their judgment and seek additional information when making decisions based on this content.
6.2 Canva Graphic Designs
We utilize Canva, a popular graphic design tool, to create visual elements such as images, icons, banners, and galleries on our website. Canva provides a wide range of customizable templates and design options, allowing us to enhance the visual appeal of our content.
All graphic designs created on Canva adhere to the platform's terms of use and licensing agreements. Additionally, any Canva elements used on our website are either sourced from Canva's free library of design assets or obtained through appropriate licensing and attribution.
User Responsibilities
While we strive to maintain the quality and accuracy of AI-generated content and Canva graphic designs, users are encouraged to exercise caution and critical thinking when relying on information or visuals from our website. Users should also respect the terms and conditions of Canva and other content providers used on our platform.
Please note that the inclusion of AI-generated content and Canva designs is for informational and aesthetic purposes only and should not be considered a substitute for professional advice or judgment.
By using our website, you agree to abide by these terms regarding AI-generated content and Canva graphic designs.
6.2 Moderation Policies
We reserve the right to moderate user-generated content to maintain the quality of our platform. This includes the ability to remove or edit content that violates our content guidelines. We aim to create a safe and informative space for all users.
6.3 User Responsibilities
Users are responsible for the content they submit. By posting on our platform, you agree that you will not engage in any activities that violate our content guidelines or any applicable laws. We disclaim liability for any user-generated content on our platform.
Coaching Services (if applicable):
7.1 Coaching Services Description
https://losangelesnaturalhealth.com offers coaching services designed to provide guidance, advice, and support in specific areas. These services are provided by experienced coaches and are subject to additional terms and fees, which will be outlined during the booking process.
7.2 Booking and Payment
Users interested in coaching services can book sessions through our platform. Detailed information regarding pricing, scheduling, and payment will be provided during the booking process. By booking a coaching session, users agree to the terms and conditions specific to coaching services.
7.3 Confidentiality
We respect your privacy and will maintain the confidentiality of coaching sessions to the extent permitted by law. However, users are encouraged to discuss and understand the confidentiality policies with their respective coaches before the coaching sessions begin.
Intellectual Property:
8.1 Ownership of Content
All content on https://losangelesnaturalhealth.com , including AI-generated content, is protected by intellectual property laws. You may use the content for personal, non-commercial purposes. Unauthorized reproduction, distribution, or modification of our content is strictly prohibited.
Dispute Resolution:
9.1 Dispute Resolution Process
In the event of any disputes or disagreements arising from your use of our platform, both parties agree to first attempt to resolve the issue through negotiation or mediation. If a resolution cannot be reached, either party may pursue legal action in accordance with the governing law outlined in these terms.
Limitation of Liability:
10.1 Disclaimer of Liability
[Your Website/Platform Name] shall not be liable for any direct, indirect, incidental, special, or consequential damages, including but not limited to loss of profits, data, or use arising from or in connection with the use of our platform or any AI-generated content. Users use our platform at their own risk.
Termination of Access:
11.1 Termination by https://losangelesnaturalhealth.com
We reserve the right to suspend or terminate your access to our platform at our discretion, with or without notice, if we determine that you have violated our terms or engaged in any activity that disrupts the platform or violates the law.
Governing Law:
12.1 Jurisdiction and Governing Law
These terms are governed by and construed in accordance with the laws of [Your Jurisdiction]. Any disputes arising from or related to these terms shall be subject to the exclusive jurisdiction of the courts in [Your Jurisdiction].
Changes to Services:
13.1 Modification of Services
We reserve the right to modify, suspend, or discontinue any part of our platform or services at any time, with or without notice.